Venez voir The Blue Dahlia à New York, à Saint Pete Beach en Floride et à Paris ce mois-ci et le prochain ! 
Bonjour à vous, les beaux âmes ! J'espère que vous allez bien. :) 
Les prochains concerts de The Blue Dahlia sont assez sympas, du nord au sud et à travers l'océan, interprétant la nouvelle musique du prochain album.
J'espère que vous pourriez passer !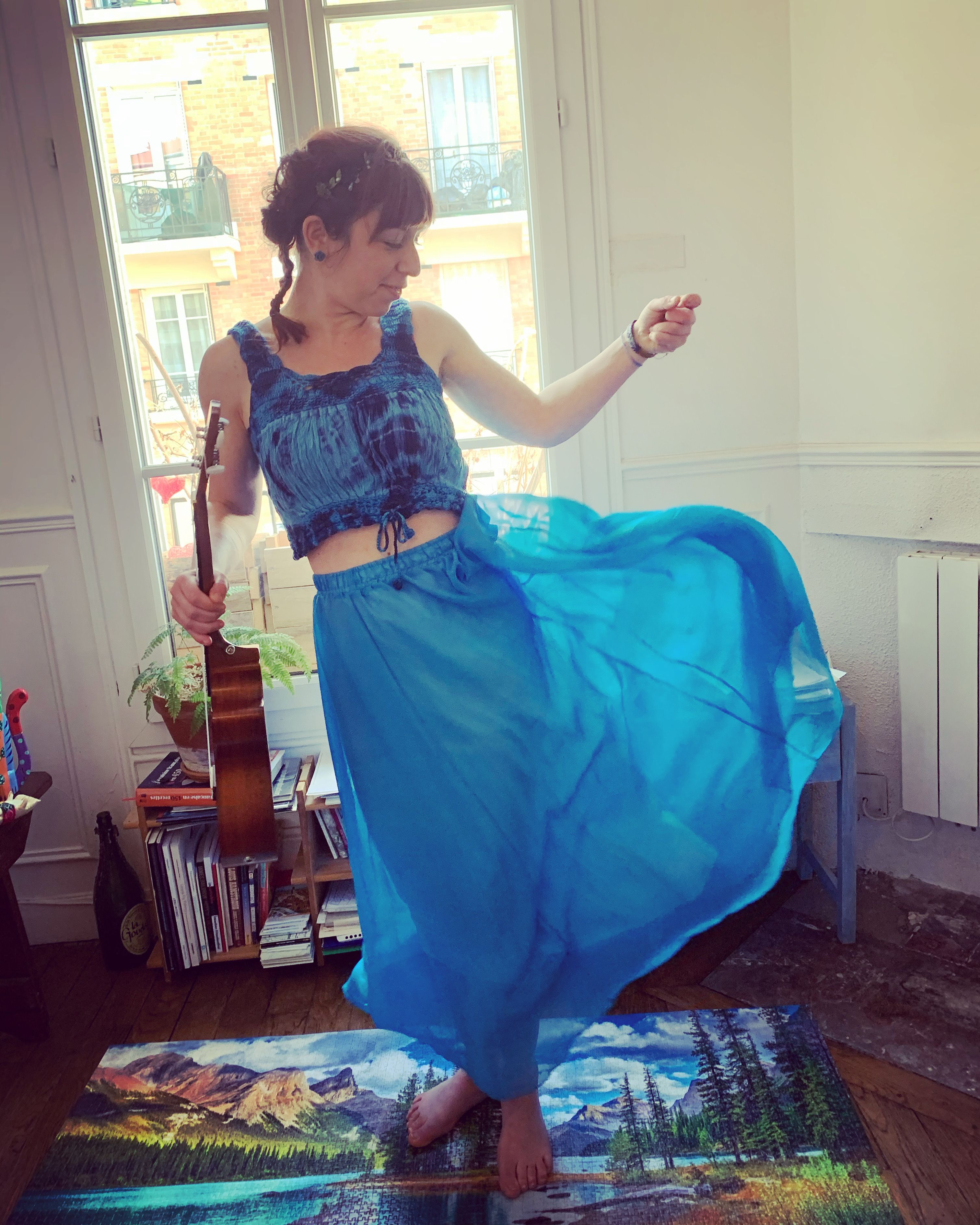 vendredi 29 octobre 15h-16h30, quartet live à Ruppert Park, NYC. 
Entrée libre ! 
~ Organisé par NYC Park and Recreation ~ 
avec l'accordéoniste Mary Spencer Knapp, le bassiste Yoshiki Yamada et le batteur Joshua Castillo ! 
vendredi 29 octobre de 20h à 23h, chanson française et jazz au restaurant français Le Rivage, NYC. 
avec l'accordéoniste Ben Rosenbloom ! 
samedi 30 octobre 20h-21h30, quartet live au Barbès, Brooklyn !
Avec Mary, Yoshiki et Joshua ! 
samedi 6 novembre, heure à confirmer, duo live au Tampa Bay Ukulele Getaway Festival à Saint Pete Beach, Floride ! 
~ Festival de l'ukulélé sur la plage !!! Du 5 au 7 novembre, avec de nombreuses concerts et d'ateliers de l'ukulélé ! ~ 
BILLETS en personne / BILLETS en viséo 
avec l'accordéoniste George Saenz ! 
~~~~~~~~~~~~~~~~~~~~ 
Puis, pour ceux d'entre vous autour de Paris...
un GRAND concert en novembre :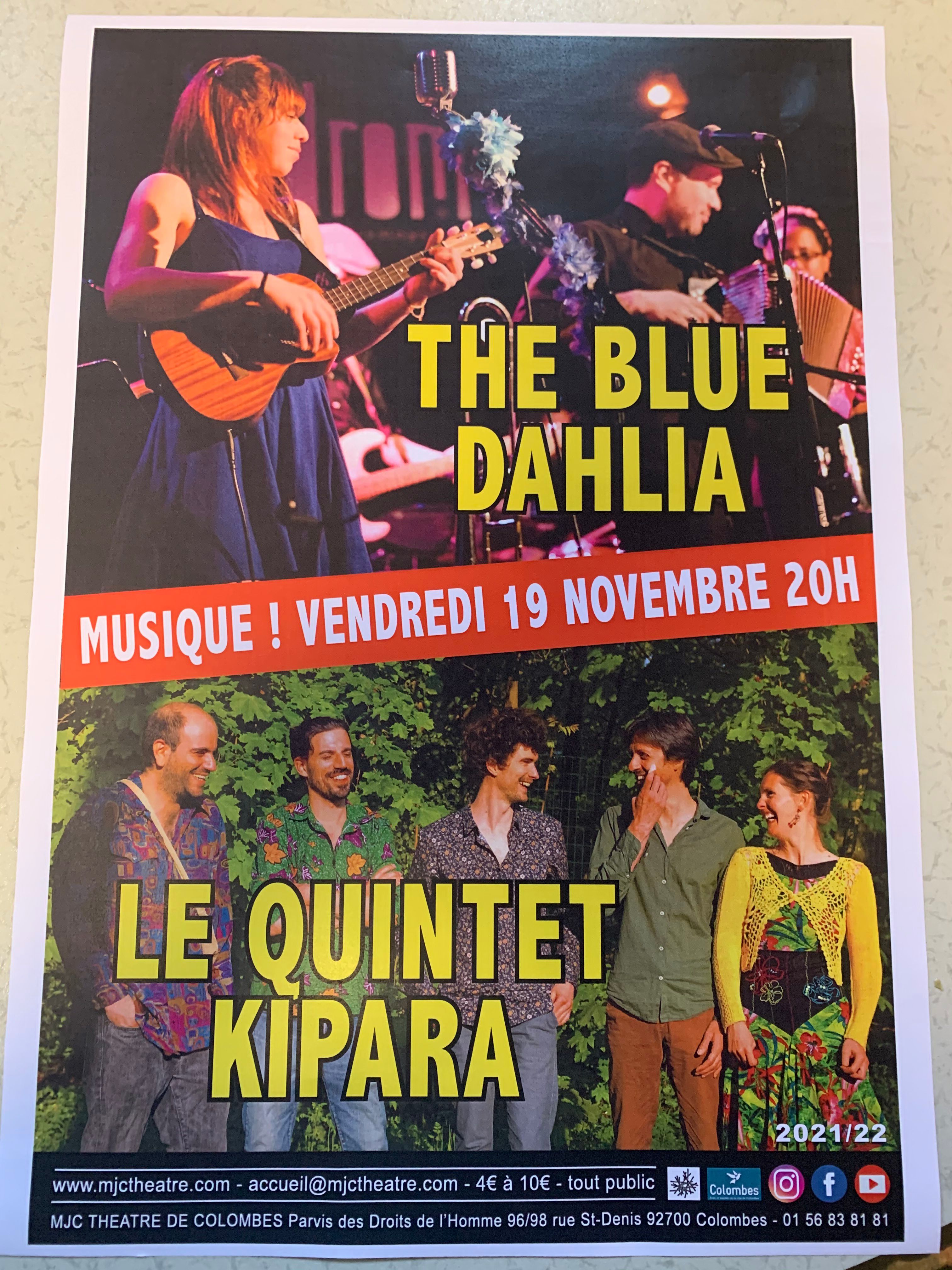 ***Vendredi 19 novembre 20h-22h30, 
The Blue Dahlia, le grand band, en co-plateau avec KIPARA, nos amis groovant des sons colombiens et afro-caribéens. 
 
LIVE À LA 

96-98 Rue Saint-Denis, 92700 Colombes 
~~~~~~~~~~~~~ 
Et puis, deux petits concerts en trio à l'Osmoz Montparnasse, 20h-23h !  
* jeudi 11 novembre
avec l'accordéoniste/pianiste Marc Bizzini et le bassiste Benjamin Chabert ! 
~ et ~
* vendredi 26 novembre
avec Marc et le bassiste Rafael Leroy ! 
~~~~~~~~~~~~~ 
J'espère que vous allez tous bien et que vous êtes heureux où que vous soyez, et à bientôt. :) 
Groovez bien ! 
Love d