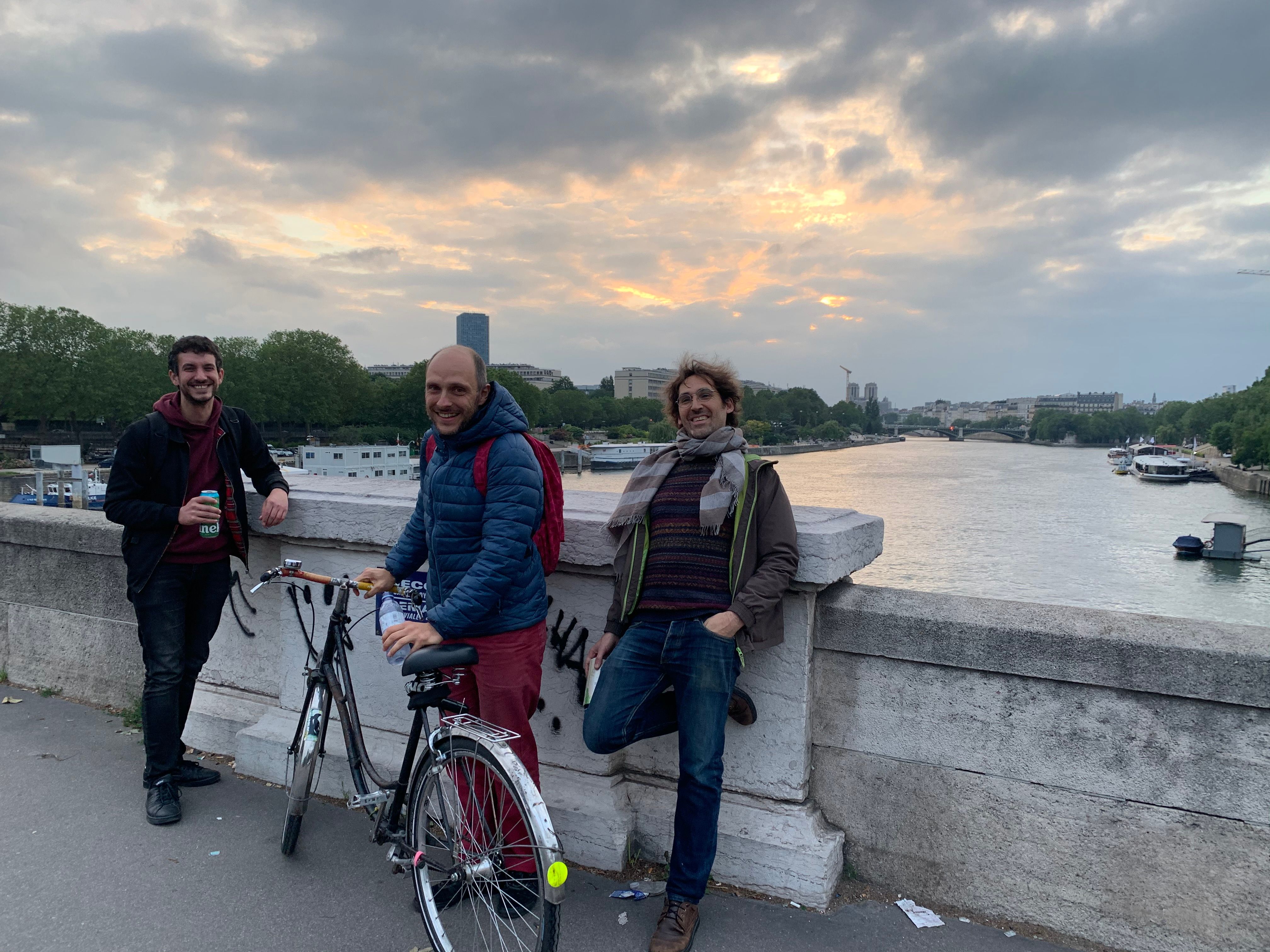 Quelques membres de The Blue Dahlia famille parisienne : Rafael 'Raf' Leroy (gauche), Marc Bizzini (centre), Benjamin Chabert (droite) et Nôtre Dame de Paris (l'extrême droite…)
Détails des concerts à Paris en septembre, souvenirs du Vermont, et dates aux USA en octobre/novembre. 
Salut tout le monde ! J'espère que vous avez passé un bel été, malgré des grandes difficultés tristes dans notre monde en ce moment. Je remercie l'univers que le mien était vraiment magique, de voir ma famille et mes amis américains et de jouer une vingtaine de concerts dans les montagnes, les forêts et les métropoles du nord-est. Quelques souvenirs du Vermont…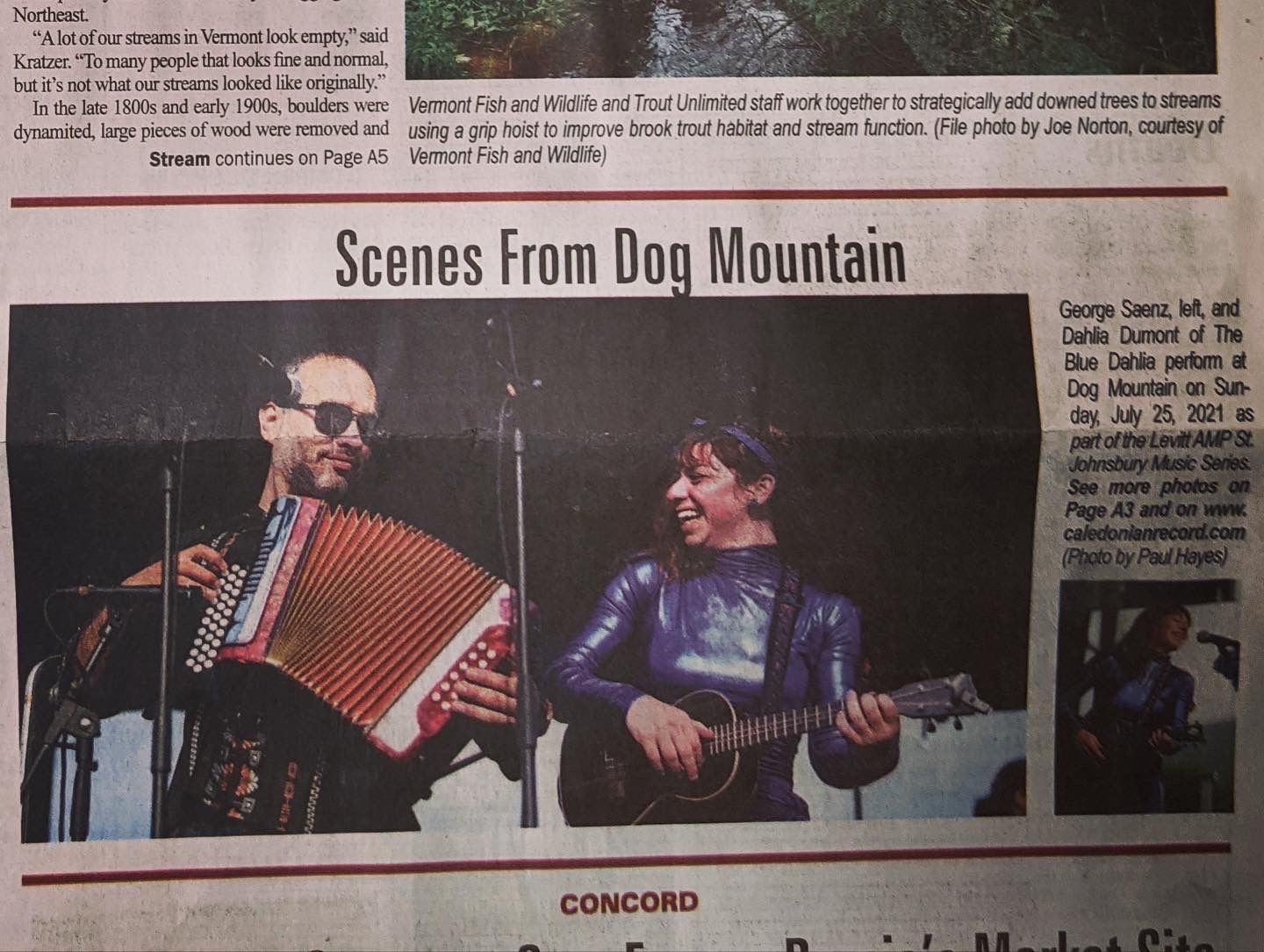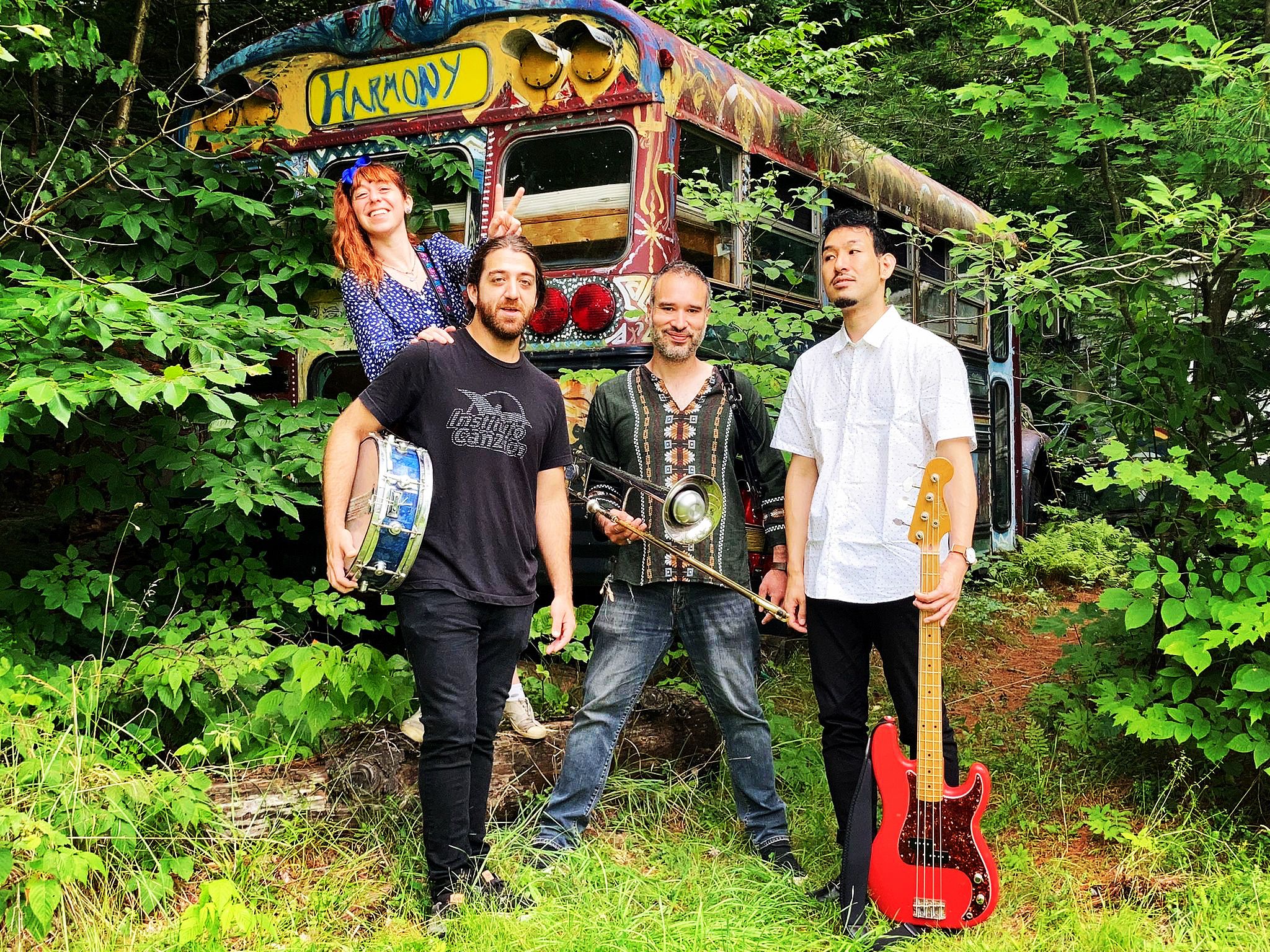 Maintenant de retour à Paris et avec l'équipe parisienne… voici où et quand nous jouons en septembre : 
DIMANCHE 12 SEPTEMBRE, 12h-16h30 ~ Pique-nique et Concert au Parc des Impressionnistes à Clichy (92) - avec l'Association Solidarité Handicap du 92. 
*Musique de 14h à 16h30 ! ENTRÉE LIBRE 
Avec le sextet, Marc Bizzini (accordéon), Benjamin Chabert (basse), Aurélie Sureau (percussions) et Richard Cailleux (batterie). 
(en cas de pluie, l'événement se déroulera à la Maison des Associations à Clichy) 
VENDREDI 24 SEPTEMBRE, 20h-22h - Concert à La Tête des Trains à Tousson 
Trio, avec Marc (accordéon et piano) et Rafael Leroy (basse) 
SAMEDI 25 SEPTEMBRE, 18h-21h - Concert à La Péniche le Marcounet, Paris 
Duo avec Marc
Et pour vous aux États-Unis... 
Nous serons de retour à New York pour des concerts les 29 et 30 octobre, puis à Saint Pete Beach, en Floride, pour le Tampa Bay Getaway Ukulele Festival du 5 au 7 novembre !
~~~~~~~~~~
Pour être au courant de tous les événements, suivez The Blue Dahlia sur Bandsintown, Facebook et via le site web. 
MERCI BEAUCOUP POUR VOTRE AMOUR ET VOTRE SOUTIEN !
Vive l'amitié, la musique et la solidarité ! <3 Dahlia