Dahlia Dumont
Vocals/Voix
Ukulele
Percussions
Songwriter/Auteur-Compositrice-Interprète
English
Dahlia Dumont: vocals, ukulele-player, singer-songwriter.
Brooklyn-girl, but a nomad at heart, Dahlia Dumont traveled the world from an early age, always absorbing the cultural and musical influences in her path. Her Eastern European heritage and her years as an anthropology student and teacher in France and Senegal shaped her musical palette, and in 2012 she created her project The Blue Dahlia. 
The Blue Dahlia: Lyrics in English and French, French and Mexican accordion, klezmer violin, warm and joyous rhythms of reggae, ska and Latin America, the sensual voice of jazz and French chanson. The music can be heard as an acoustic trio in the intimate bistros of New York and Paris, as well as the electric big band in venues and festivals around the world. 
In July 2015, Dahlia released her first album self-titled The Blue Dahlia; the second, La Tradition Américaine (2018), then the singles En Dehors du Temps (2016), The Walls: In Confinement (2020 - song for Covid-19), BETTY and We Need You (2020 - songs to get out the vote) and Blue Moon 'Lune Bleue' (2020). The new album is underway for fall 2023.
She is a FRANCE ROCKS artist of the French embassy in New York.
Today, Dahlia lives between New York and Paris, with a different band in each city.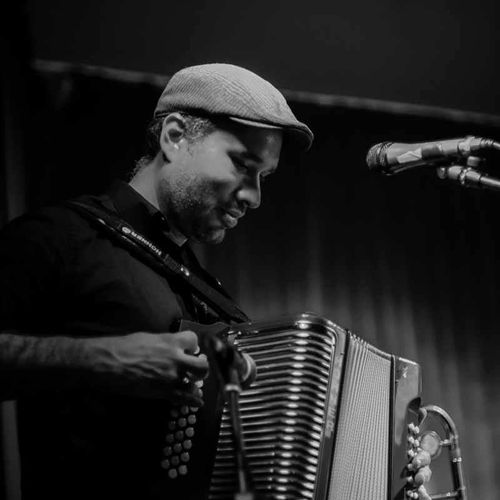 Accordion/Trombone/Piano
George Saenz
From Laredo, Texas, accordionist, trombonist, mutli-instrumentalist, composer, arranger. Received his degree in jazz performance from Berklee College of Music. Musical Director of Calpulli Mexican Dance Company, accordionist and trombonist with Grammy-winning artist LILA DOWNS. Bass trombonist for Gregorio Uribe Big Band.
Bass/Double Bass
Yoshiki Yamada
Born in Nagoya, Japan. Studied at Koyo Conservatory in Kobe. He studied a lot of  skills of electric and acoustic bass. Berklee College of Music. Has performed with Joe Lovano, George Garzone, Hal Crook, Greg Osby, David Clark, David Santro, Scott Free, Greg Hopkins.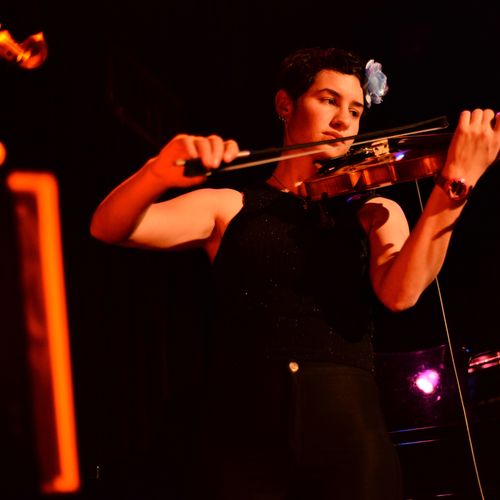 Violin
Zoë Aqua
Violinist, teacher and composer from Colorado, living in Brooklyn, NY. Founder of Tsibele, an all-women klezmer quartet called "the next big thing in Yiddish music" by scholar Michael Alpert. Performances of Jewish music from Belarus with Litvakus and original music for Movement of the People Dance Company. Has performed on Broadway's klezmer production INDECENT.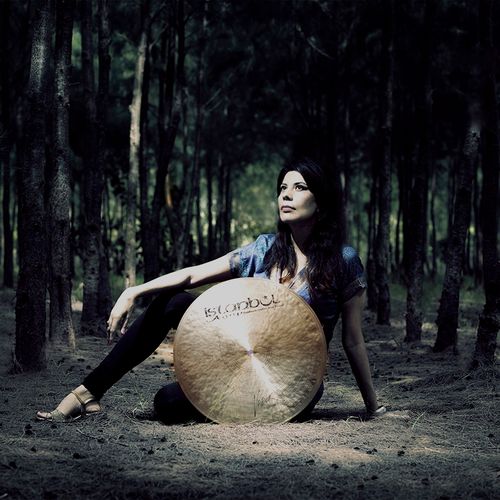 Drums/Percussion
Karina Colis
Mexican drummer, percussionist and vocalist based in New York. Berklee College of music. Birdland Jazz Club and Lincoln Center in New York, John F Kennedy Center in  Jazz Festival in India, International Circuit in Bahrain the Middle East , WOMAD in UK, "Virada Cultural"  in Brazil, Montreal Jazz Festival in Canada and "New Morning" in Paris, to name a few. Karina has also shared stage and collaborated with acclaimed  pop artist Talia, Esperanza Spalding, Deede Bridge Water and Latin Grammy Award winners saxophonist Paquito D Rivera , Colombian Harpist Edmar Castaneda and Puerto Rican bass player John Benitez.