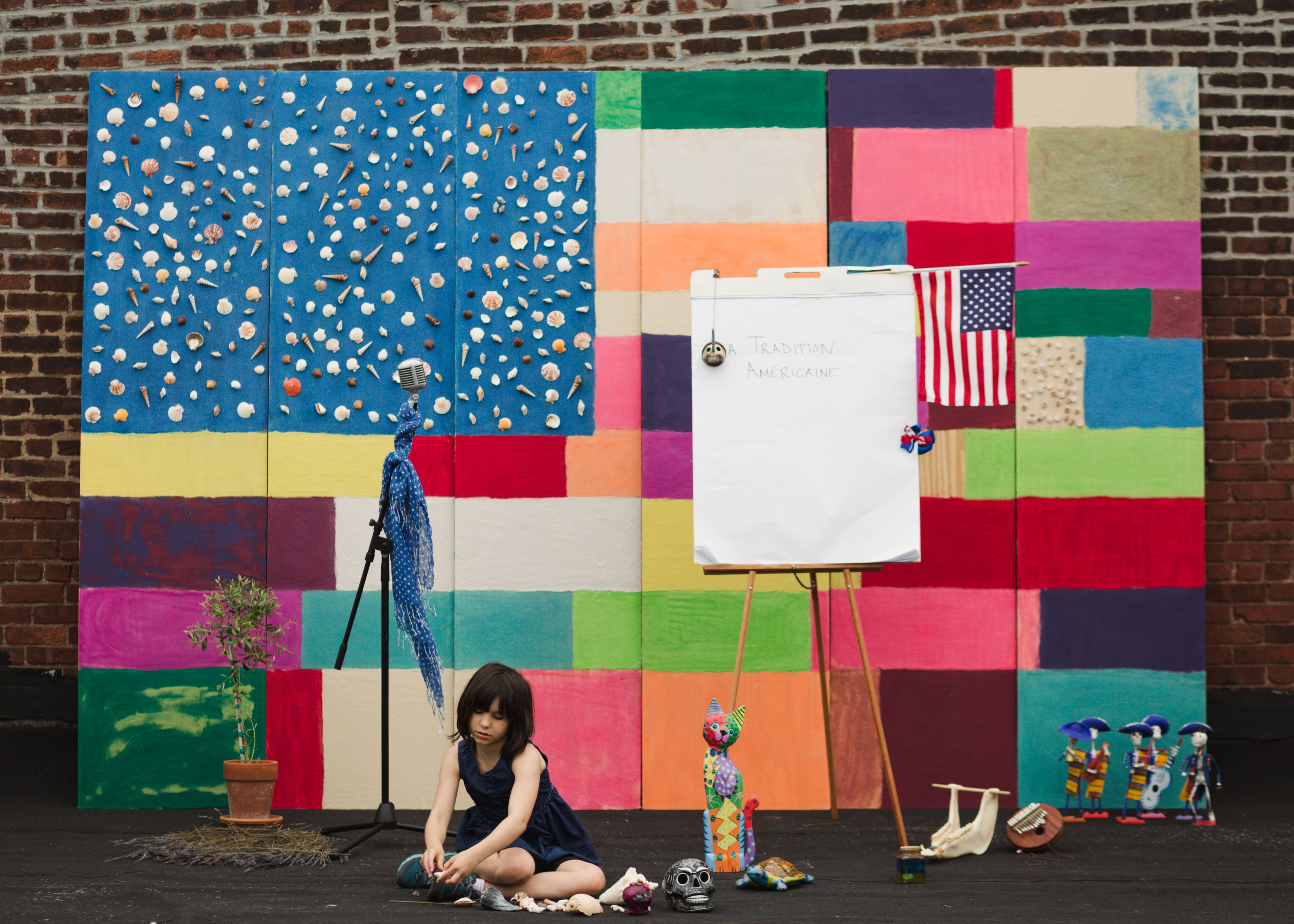 Le nouveau clip 'La Tradition Américaine' « explore la tradition à double face des États-Unis d'accueil de la diversité tout en sombrant dans l'esprit fermé et le dévouement aveugle au travail et à l'argent. » - Tristra Newyear Yeager, Rock Paper Scissors, inc.
(Crédit photo Galina Kurlat)
Grandes nouvelles pour Paris, NYC et partout ! 

Bonjour à tous ! Cela fait longtemps que je n'ai pas écrit ici, mais pour le moment, j'ai beaucoup de nouvelles passionnantes pour les amis, la famille et les fans autour de Paris, à New York et même au-delà. 
Pour la côté 'au-delà,' j'ai récemment fait de nouveaux clips pour les chansons de mon dernier album 'La Tradition Américaine.'
Voici une de très personnel pour le titre n ° 2 de l'album 'La Tradition Américaine,' ainsi que pour la piste additionnelle n ° 1 'Pledge,' où les enfants récitant le Serment d'Allégeance des États-Unis; un collage d'images d'iPhone, de vidéos personnelles, des captations lives, et d'extraits de l'auto-documentaire de ma soeur (Heather Freudenthal) 'Doctor-Patient' sur notre père. 
(Crédit photo Galina Kurlat)
Et voici une de sentiments pour la chanson préférée de tous, le titre n ° 3 'I See Trees Differently ~ Americana,' sur l'imprévu, les inconvénients, l'impossibilité et la beauté simple et absolue du coup de foudre.
Crédit photo : Sabrina Mendoza
Au suivant ... pour Paris : 

Le Blue Dahlia BIG BAND se produit ce samedi 7 décembre à Créteil !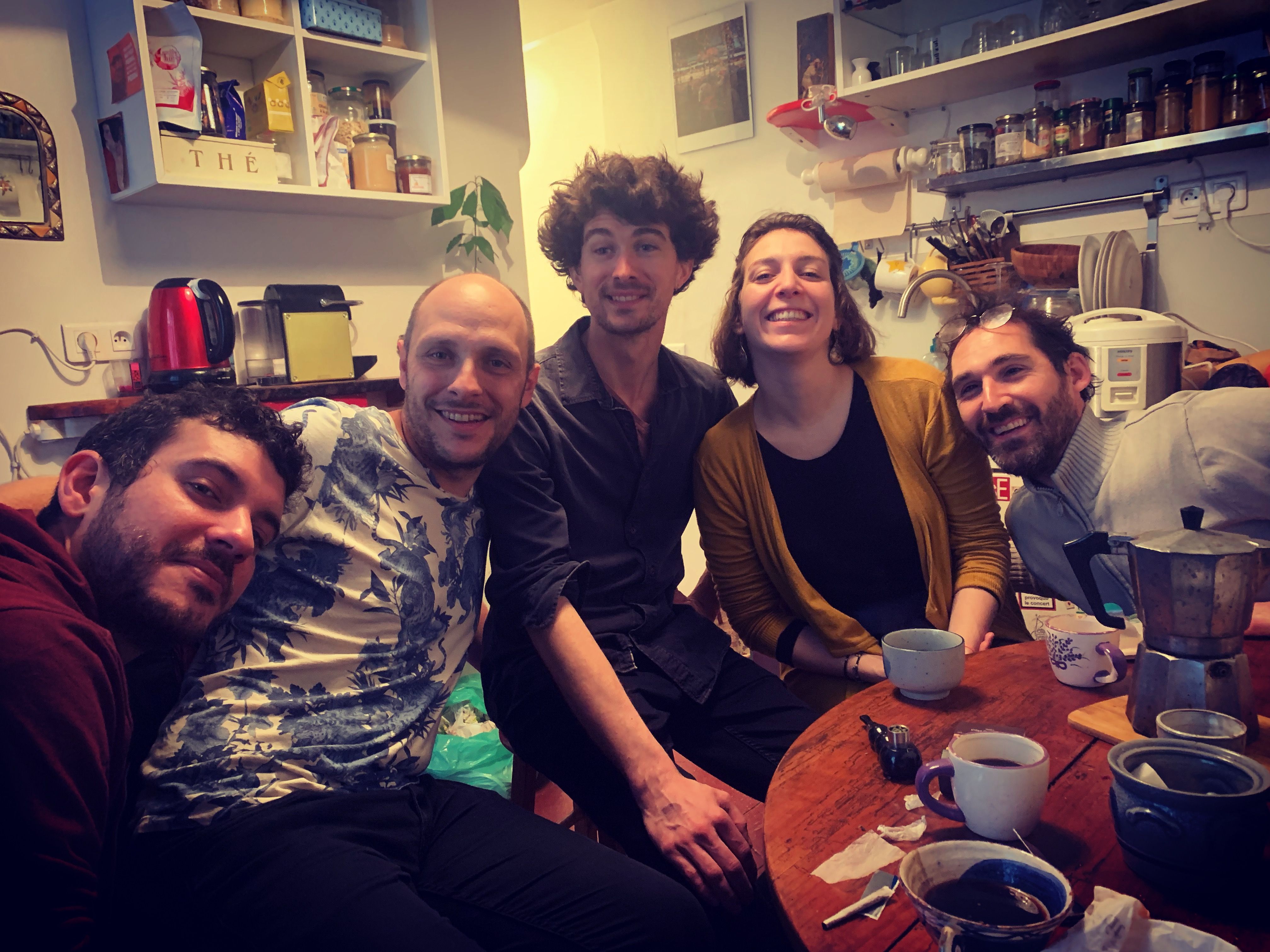 Rafael Leroy (basse), Marc Bizzini (accordéon), Richard Cailleux (batterie), Benjamin Chabert (guitare et trompette) et moi-même (ukulélé et voix) (puis Judith Marx pour notre bonheur ...).
The Blue Dahlia
* Paris Quintet * 
live à 
Échat-Champeval, Fête du Quartier 
au 
Centre Marie-Thérèse Eyquem 
6, rue Thomas Edison 
94000 Créteil 
Sam. 7 décembre 
12h30 - 18h 
Entrée libre, mais réservation requise : 
(+33) 1 49 56 36 33 / feteechatchampeval@gmail.com
Et pour couronner le tout... 
 
Je viens à NYC !!!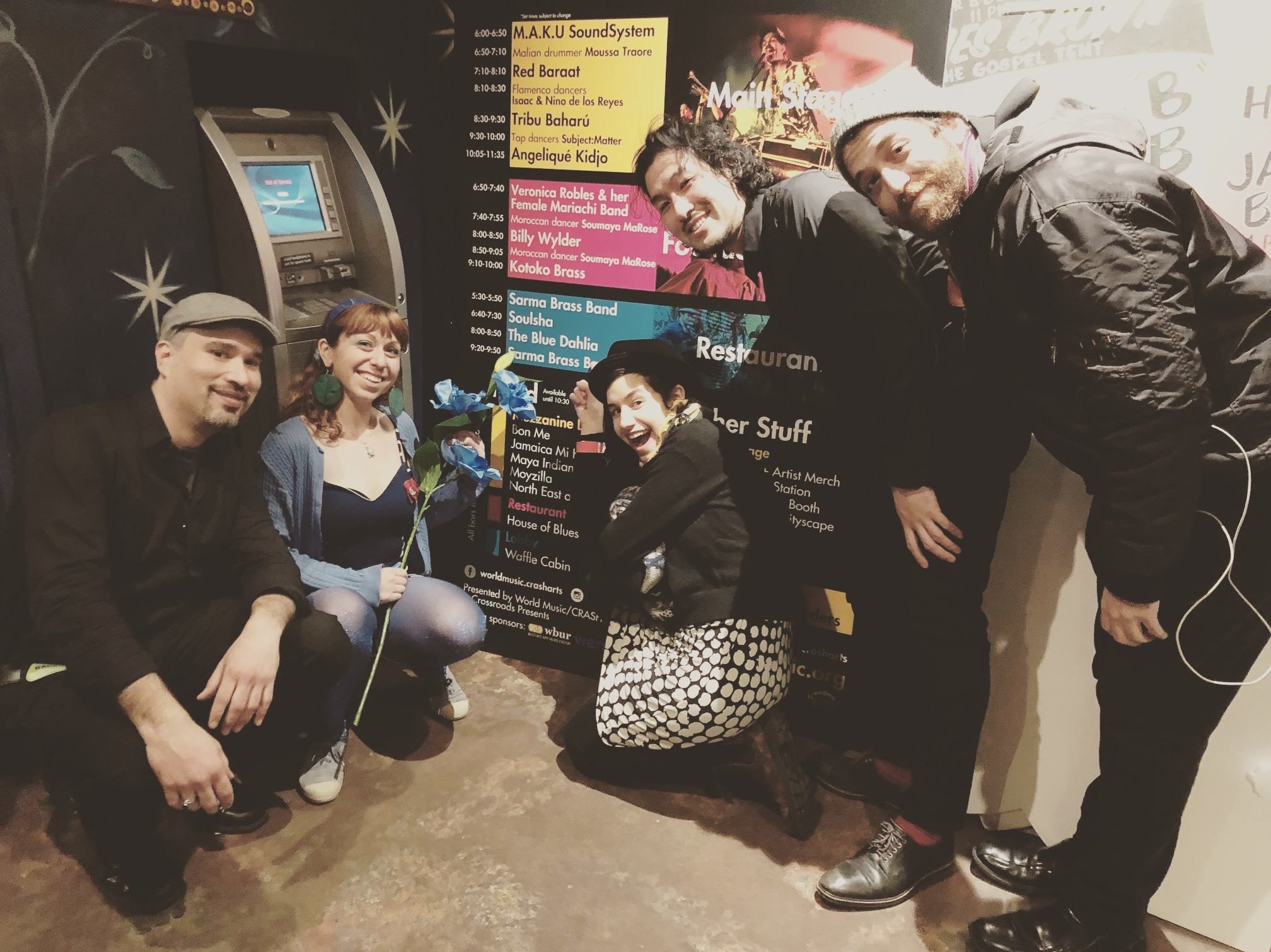 Un seul spectacle, le samedi Le 11 janvier 
avec le quintet mortel de New York ,
Zoe Aqua (violon), George Saenz (accordéon et trombone), Yoshiki Yamada (basse), Joshua Castillo (batterie et cajon) et moi-même (ukulélé et chant). 
Une SHOWCASE officielle de la conférence APAP 2020 :
The Blue Dahlia 
* Quintet NYC * 
Showcase officielle d'APAP 
à 
Rockwood Music Hall, Stage 1 
196 Allen Street, NYC 
Sam. 11 janvier 
16h45-17h45 
Entrée libre !
Voilà les plus grosses nouvelles du moment, même s'il y en a toujours plus, alors visitez mon site et restez au courant ! J'espère vraiment vous voir bientôt, où que vous soyez. Merci beaucoup pour votre soutien. 
En vous souhaitant beaucoup d'amour et de bonheur, 
Dahlia